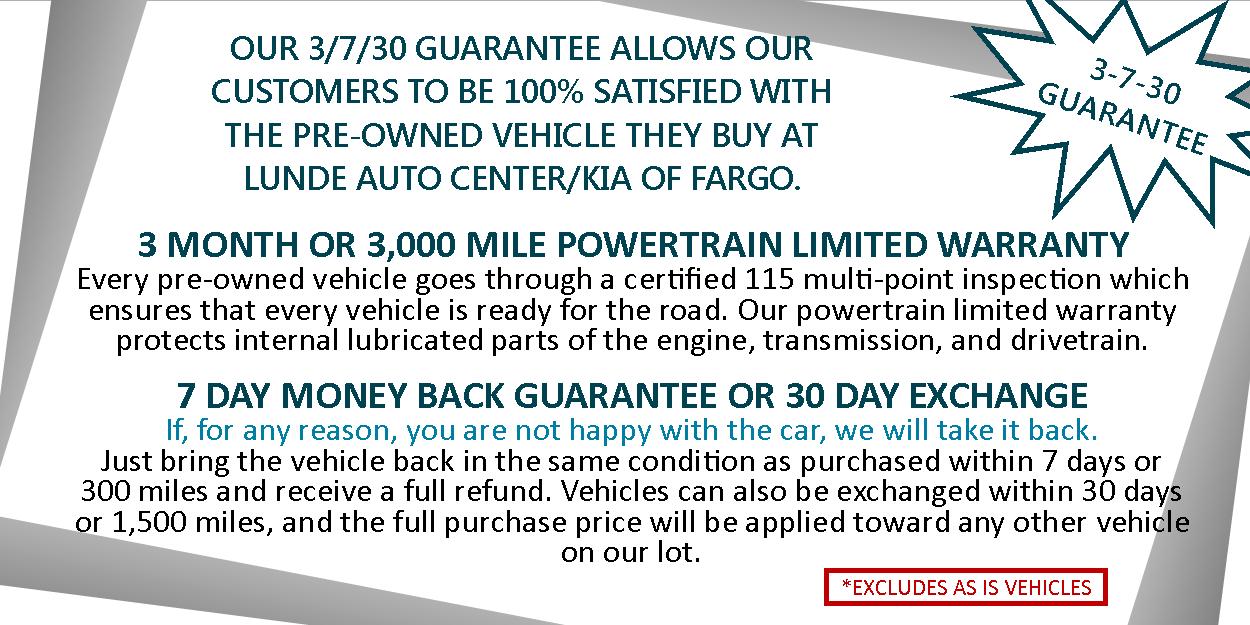 Browse the Used Inventory at Lunde Auto Center
Shopping for a Used Car, Truck, or SUV?  Come to Lunde Auto Center in Fargo, ND
We know that shopping for a pre-owned vehicle can lead to the feeling that you are visiting a lot of used car dealers near Hillsboro, MN and not getting a lot done.  Instead of wasting your time scouring the pre-owned lots of other dealerships, you should head down to Lunde Auto Center, located at 140 40th Street in Fargo, ND, and browse our used inventory.  We have everything someone looking for a pre-owned car, truck, or SUV could want in our selection. Ask our experts questions on any of the brands we carry. Are used Kias reliable? Find out here.
Explore All the Options You Have on Our Pre-Owned Lot
Are you in the market for a fuel-efficient used car for your long daily commute into Grand Forks, MN?  Do you need a pre-owned truck for your daily hauling and towing needs?  We know there are always some families shopping for used SUVs.  You can find every body style at Lunde Auto Center.  We have budget-friendly options in our bargain inventory, as well as featured used cars for our many value-conscious car shoppers.
Get Quality with Our 3-7-30 Guarantee
Buying a used car, truck, or SUV with Lunde Auto Center because we truly care about your satisfaction.  It's one of the few used car warranties you'll find in North Dakota. With our 3-7-30 guarantee, you never have to worry about buying a vehicle and feeling like you are stuck because you made the wrong choice.  We have a seven-day moneyback guarantee or a 30-day exchange policy.  If you return the car you purchased within seven days, or 300 miles, you will receive a full refund.  Drivers who are not satisfied within 30 days, or 1,500 miles, can return the vehicle and have their full purchase price put toward a new car.  In addition, all used cars at Lunde Auto Center have gone through a 115-point inspection and come with a three-month/3,000-mile Limited Warranty.
Discover All the Popular Makes and Models
Choosing to shop for your next used car with Lunde Auto Center means that Moorhead, MN drivers will have the opportunity to peruse some of the top brands and models in the automotive industry.  On our pre-owned lot, you will find choices from brands like Chevrolet, Kia, Mazda, Lincoln, Subaru, Toyota, RAM, Nissan, and Honda.  Our sales team will be able to answer all your questions about any pre-owned vehicle on our lot.
Set Up a Test Drive
Do you have a used car that you've been eyeing?  Arrange for a test drive with the sales team at Lunde Auto Center, in Fargo, ND, to find the right used car for your driving and budget needs.